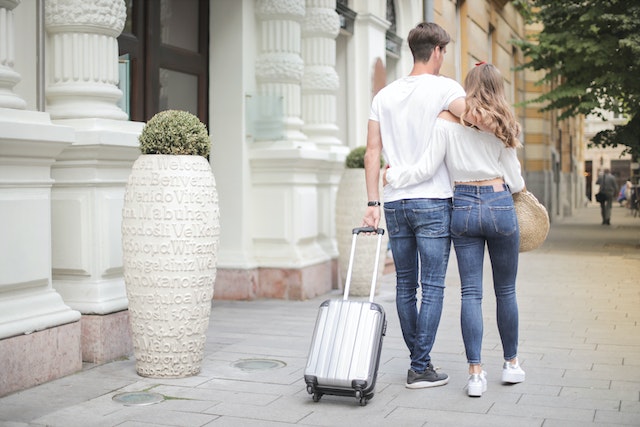 #1- Start a Honeymoon Registry
Letting someone else pay is always great! You can start a registry on sites like Honeyfund or Blueprint Registry where your friends and family can contribute to your honeymoon fund and even pay for specific things like couples massages, a fancy dinner, or a fun excursion. Be sure to make this available as early as possible to give others plenty of time to donate. If you have a wedding website, you can include the link there for easy access.
#2- Open a joint savings account
Open a savings account that you and your significant other both have access to and START SAVING! Make it fun and see who can cut out unnecessary expenses and put the money in your savings account instead. It's actually pretty romantic to deny yourself a daily latte or fast food so that you can work towards a common goal together. You can even set up a reoccurring transfer from your checking accounts to automatically move money on a weekly basis. It will add up and you'll hardly notice it's gone!
#3- Give yourself more time
All good things take time. Even though it's a fun idea to leave your wedding night and go straight to your honeymoon, it's okay to wait until you have the money you need to make it happen. Don't fall into the trap of using a credit card and "travel hack" your way to a free honeymoon. It works for some, but using credit cards (even if you think you're disciplined enough to pay the balance each month) isn't a great way to start out your marriage. Give yourself time and know that your hard work WILL pay off- even if that means you have a "later-moon" a year after you say your vows.